I'm currently in the mode of spring cleaning. It's been raining a lot lately here in Ohio, so as much as I would love to be working outside, I'm making the best of the rain and getting some needed deep cleaning done indoors.
Spring cleaning is, as I'm sure you know, deep cleaning your house for a fresh start to the new year. It feels really good to reset with everything organized and clean.
I'm not an expert in this by any means, but I wanted to share a few tips that I've found to be effective for every room in my home.
Kitchen, laundry + bathrooms
You're going to see a pattern with the way I organize. Here goes:
Take everything out of every drawer, cabinet, the pantry and off the counters.
Wipe everything down with this all-purpose cleaner and only put back what you use every day.
Look at what's left and ask yourself: "When was the last time I used this?" If you used it recently, keep it. If you can't remember the last time you used it, put it into a box, having a box or two per room.
After you have a box full and everything you're keeping is put away, put the boxes into a separate room or the garage for a couple of weeks. More on this below.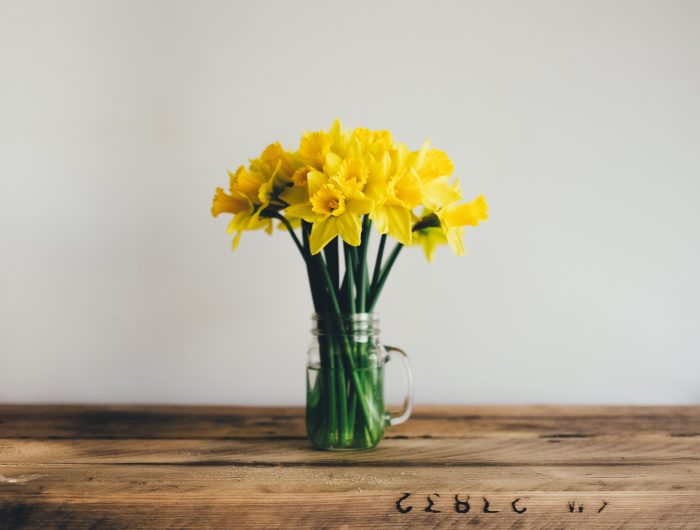 Bedroom
Why are clothes so hard to sort through? I get sentimental over clothes for some odd reason. There are articles of clothing that I haven't worn in years, but I still have them because I feel like I will wear them one day. I'm not alone on this right?
The only solution I've found that works? You guessed it! Take everything out of the dresser and closet. Only put back what you wear most often.
The rest goes into a box. The box or boxes go into a separate room or the garage.
Sometimes I find clothes I've been looking for but didn't realize I still had. In this case, I'll put them in a small box and keep that in my room. If I don't wear it within a week or two, the box goes out with the rest.
Use this method in every room in your house, go through everything, fridge and freezer as well. I know this seems daunting and it is exhausting and messy, but eventually, each room will be clean and organized and you'll be feeling great!
---
Download my free pantry, fridge, and freezer inventory printables from my resource library
---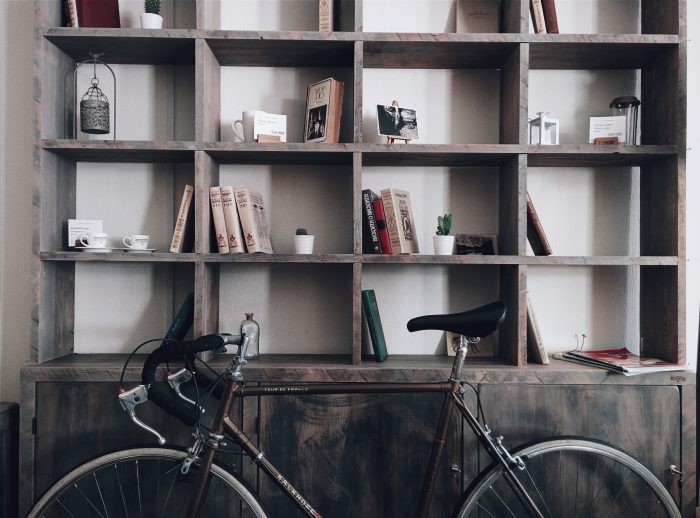 The Boxes
Keep the boxes for a month. If you don't find yourself getting into them within that time, you know it's safe to get rid of the items inside.
Go through the boxes and see what can be recycled, donated, or sold, and separate the items as such. You could also have a yard sale if you live in a populated area.
Why is this sustainable?
This method of spring cleaning is sustainable for a few reasons.
You see everything you own. This is great because you know exactly what you have and what you don't need to buy.
For example, I needed a glass liquid measuring cup. I had put it on my list for the next time I went to the shop. During my spring cleaning, I found one! It was in the back of a cabinet. This saved me from making a purchase which means less consumption and it saves money.
You can look through your boxes if you find that you need an item. No shame here. It's better to use what you already own than buy new ones.
Donating, recycling, and selling are so much better for the environment than throwing items away. Plus you never know, an item you don't need or use could be extremely needed or useful to someone else.
As a bonus spring cleaning, this way is great for mental health!
It feels good to let go of clutter and get organized.
What are your favorite spring cleaning methods?