Good air quality is something everyone wants in their house, especially if you have allergies.
Several years ago when we moved we discovered that our house had mold. We tore the drywall out and were left with bare studs. The flooring went as well exposing the original worn-out hardwood flooring. This meant we had to put up all new drywall and new flooring, but no one wants to live with headaches and sore throats caused by mold.
The mold is gone, but it has left us with sensitivities to mold and other allergens.
We've used several air purifiers to clean the air (HEPA, Carbon, etc.,) all of which worked for the first few weeks then the air quality goes down again once the filters start to become bogged down.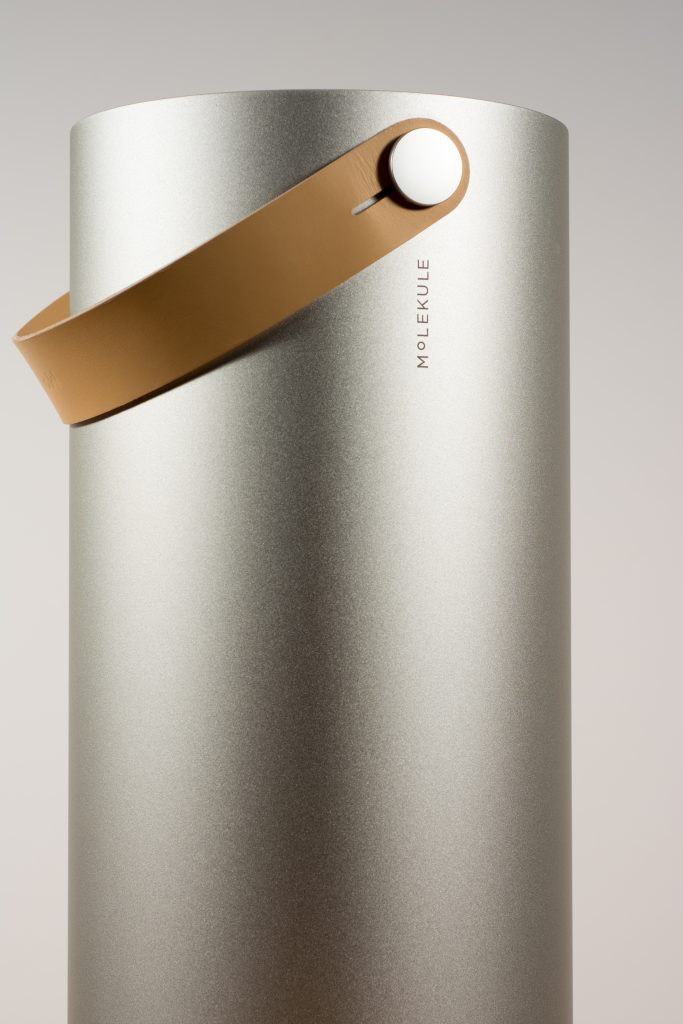 Trying to find something better
After years of trying different air purifiers and getting new filters, we came across Molekule.
Traditional air purifiers trap pollutants. This seems like a great thing, but the pollutants multiply in the filter and are then released back into the air.
Molekule's filtration system works at a molecular level to destroy pollutants so that the air coming out is always clean. It works against pet dander, mold, pollen, VOCs, and other allergens. It's able to destroy pollutants 1000 times smaller than traditional HEPA filters!
This was really appealing to us so we did our research.
We had read really good reviews about Molekule and a few bad reviews.
Any bad reviews we'd seen were about how the app wouldn't connect, or how loud the unit is, or that it releases a strong odor. Those reviews didn't sway us because other purifiers we'd used were loud. The unit can be easily controlled without the app. It's not difficult to press a button on the unit…
We figured the odor was just because it was new and it would probably go away after a few days. – Nothing we couldn't handle.
The price was a bit to swallow and kept us from purchasing for a while but they do provide financing options which does help. We figured if it really worked as well as everyone is saying then it would be worth the cost. They offer a 60-day full refund return policy, so we decided to try it out.
When we placed the order, they told us it would take around two weeks before we would receive it, based on demand.
We were pleased to see it arrive a week after placing the order!
---
Also Read: Sustainable Water Filtration
---
Unboxing
The only thing I wasn't pleased with is that the shipping box said Molekule all over it. The box also had images with writing explaining what it is…
I can see how they would think that it's a good idea because of advertising. As a consumer though it wasn't great. Mainly because I wasn't home when it arrived so any nosy neighbors or people walking by could see it and take off with it…
Set up was simple. The app connected flawlessly and it was up and running within a few minutes.
It comes with a pre-filter and a nano-filter. You will have to replace the filters every few months, but they will send them to you automatically and they are very easy to change.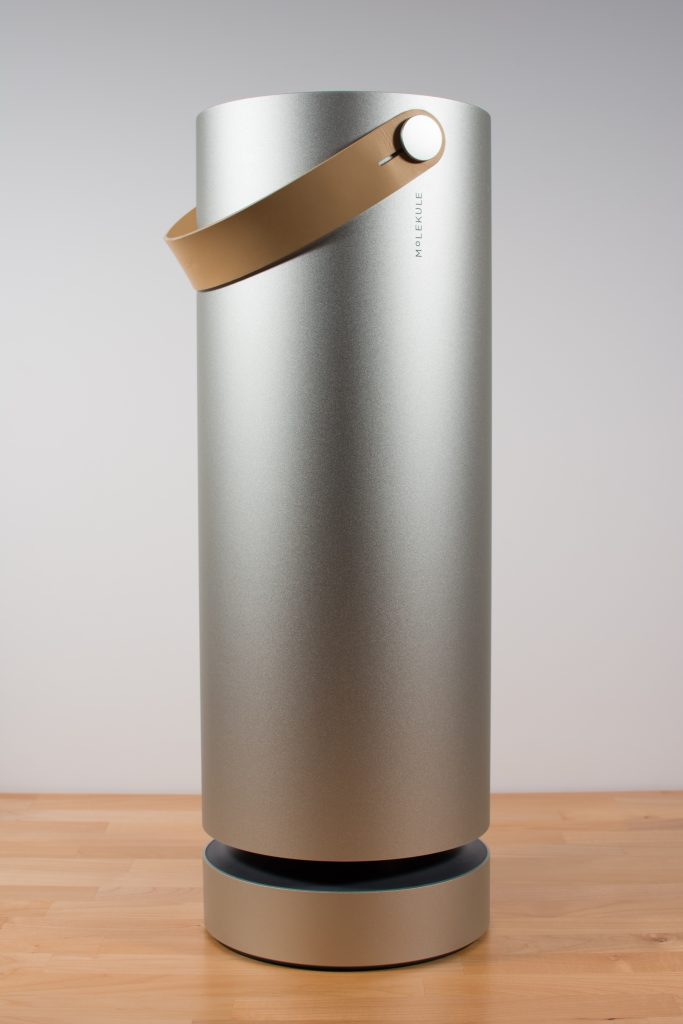 It covers 600 sq. ft so, we set it in a central location in our house.
Within a few days, we noticed a huge difference! The air feels cleaner and smells fresher.
After a few weeks, I've noticed that I don't feel stuffed up when I wake up in the morning!
It isn't any louder than a fan and honestly, I don't even notice the sound. It does have a quiet mode, but it doesn't blow air out as fast as the normal mode so we feel it's kinda pointless.
We were right about the odor. It wasn't a bad odor, just a new product smell that went away after a few days.
It emits a blue light which is pretty bright, so we turn it off at night, but it gives a cool effect during the day. Which by the way, Molekule is really nice looking. If you didn't know any better, you would not know it's an air purifier.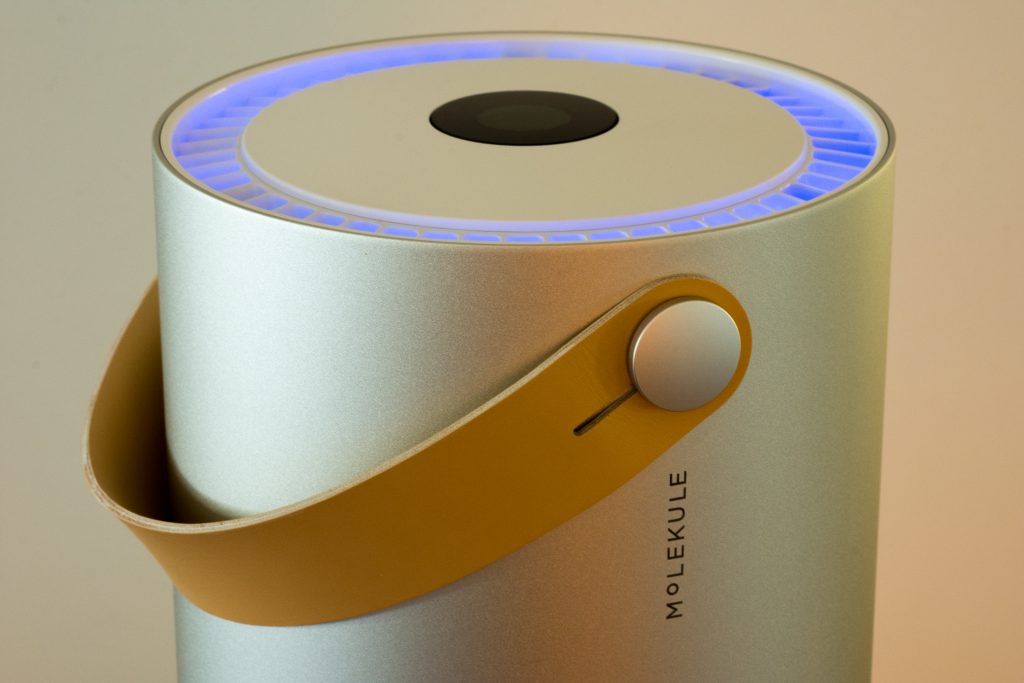 Its clean slim look makes it easy to fit in with your decor.
I feel good about using it as it doesn't emit ozone or any other harmful byproducts, which would hurt my family and my pets.
We are very pleased with our decision to give Molekule a try. It's the first purifier we've tried that actually works.