One of my favorite meals is this salmon recipe. It's packed full of nutrients and is so refreshing on hot summer days.
I have heard so many people say that salmon is "too fishy" and I am constantly confused by this because growing up I never ate fish because of the fishy flavor. One day I tried a bite of salmon and realized it doesn't have an overpowering fishy taste. It's very mild as compared to cod or other white fish.
To me, salmon is to white fish as a dove is to chicken. It's packed with so much flavor. The only time I've noticed a fishy taste with salmon is when it's not fresh or it's farm-raised. Trout is very similar to Salmon, so this recipe works well for both fish.
We use wild-caught salmon because it's so much healthier than farmed salmon. This applies to all fish. Next time you're at the market, look at their fresh fish, especially the salmon or trout. Notice how the farmed salmon is a pale pink color with thick white lines. The white lines are fat… Then look to see if they carry fresh wild-caught salmon.
You'll be able to see the difference right away! The wild-caught is deep pink, almost red in color with tiny white lines. It looks so much healthier, and imagine the taste! Wild-caught fish has so much flavor, you'll never want to eat farmed again.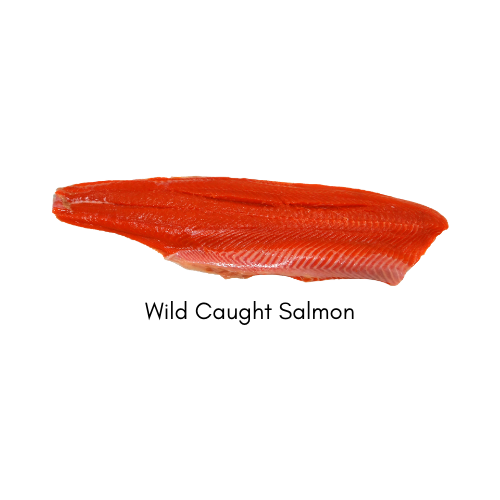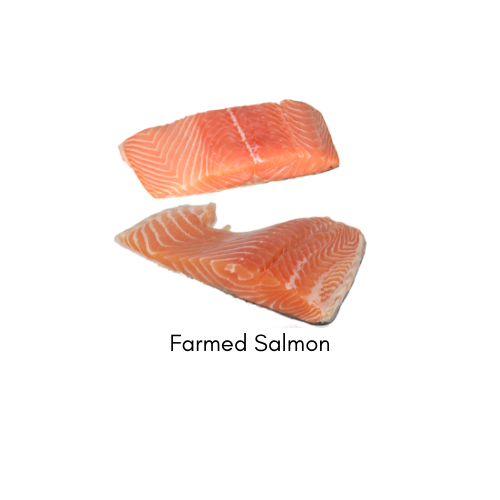 Fish farms are like large meat processing facilities for poultry, pork, and beef. They are extremely crowded and dirty and the animals are fed poorly. Farmed salmon in the northwest cause a lot of problems for native populations. Escaped farmed salmon are spreading illnesses that have caused wild populations to diminish. Natural habitats are actively being destroyed as a result. This should be reason enough to stop buying farmed fish altogether.
Fish that are farm-raised are held in large tanks, nets, and ponds. When one fish gets sick they all have to take the antibiotics. This means you're going to be eating the antibiotics as well… Antibiotics wreak havoc on your natural gut flora which is essential for proper digestion and overall health.
If you're eating fish to gain the benefits of omega 3's always choose wild-caught. Farmed fish will not provide anything beneficial.
Salmon Recipe
This salmon recipe has been a staple in our home for several years. Enjoy this dish with a side of wild rice, veggies, a lemon wedge, and a lot of Tabasco sauce!
Simple Salmon Recipe
Ingredients
2 filets of Salmon, skin on

2 tbsp butter or ghee

1/2 tsp Cumin

1/2 tsp parsley 

1 tsp Garlic powder

1 tsp Paprika

Salt and pepper to taste

Lemon slices and Tabasco sauce for serving
Directions
Mix dry seasonings together in a small dish.
Melt the butter in a pan over medium heat.
Clean the filets. Pat dry and sprinkle the seasoning mix into the filets
Once the butter is melted place the filet in the pan skin down.
Cook skin down for 1-2 minutes and flip over. (by this time the skin should peel off the filet easily with the spatula)
Cook flipping over once or twice until the filet starts to fall apart with the touch of a fork.
Place the filets on a plate and drizzle with butter from the pan.
Notes
The fish will not take long to cook so make sure you have your sides ready before you cook the fish.
Test that the pan is hot before putting the fish in, you don't want to end up with soggy, mushy fish.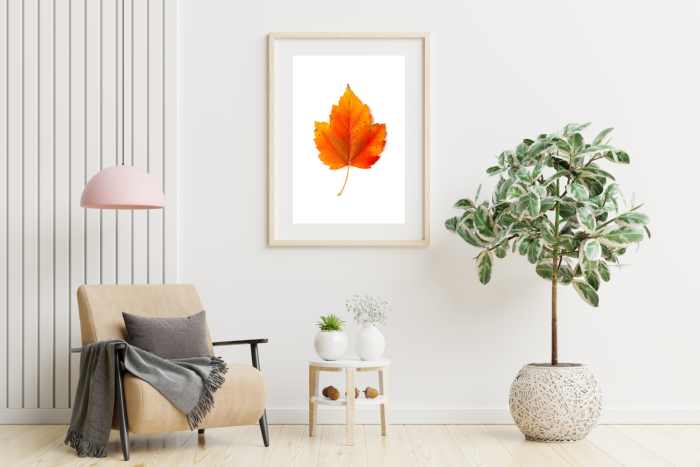 Inspired by our love of nature and Botanical Illustrations, we've created works of art that bring our passion for plants and photography together.